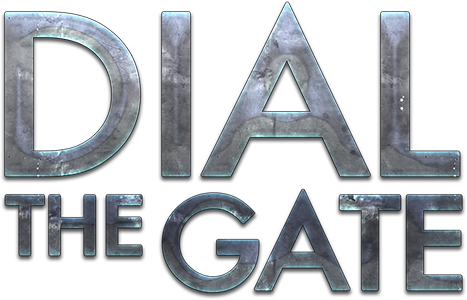 Dial the Gate, the Stargate Oral History Project, aims to celebrate the success of the Stargate television and movie franchise with the creators and fans in long-form, multi-part retrospective interviews.
Join us on YouTube and participate in select livestream conversations!
Wormhole X-Tremists is a weekly Stargate rewatch channel with David Read, Nicole Rodrigues-Galdo and Yvonne Cahill. Join us LIVE as we rewatch the franchise in episodic release order, or rewatch on your own time! You must have your own copy of the corresponding Stargate episodes to watch along with us.
TUNE IN LIVE TO PARTICIPATE!
Latest Videos
Upcoming Shows

Stargate Science

with David Hewlett and Mika McKinnon
Rescheduling

Reece Thompson

'Jinto' in Stargate Atlantis
LIVE Sunday October 1 @ 11 AM PT / 2 PM ET

John Gajdecki

Visual Effects Supervisor, SG-1/SGA
Saturday October 7 @ 10 AM PT / 1 PM ET

Suanne Braun & Jacqueline Samuda

'Hathor' & 'Nirrti' in Stargate SG-1
LIVE October 7 @ 12 PM PT / 3 PM ET

Elisabeth Rosen

'Jennifer Hailey' in Stargate SG-1
Schedule Pending

Paul Mullie

Exec. Producer and Writer, SG-1/SGA/SGU
Schedule Pending

Mark Savela

Visual Effects Supervisor, SG-1/SGA/SGU
Schedule Pending

Dr. Stuart Tyson Smith

Egyptologist, 'Stargate' and 'Stargate: Origins'
Schedule Pending

We're On Hiatus!

Check back later in the year.
MAYBOURNE!
""
Col. Jack O'Neill