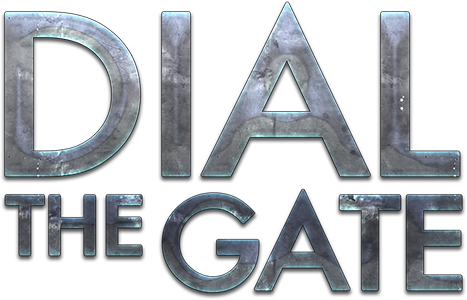 Dial the Gate aims to celebrate the success of the Stargate television and movie franchise with the creators and fans in long-form, multi-part retrospective interviews.
Join us on YouTube and participate in select livestream conversations!
Wormhole X-Tremists is a weekly Stargate rewatch channel with David Read, Nicole Rodrigues-Galdo and Yvonne Cahill. Join us LIVE as we rewatch the franchise in episodic release order, or rewatch on your own time! You must have your own copy of the corresponding Stargate episodes to watch along with us.
TUNE IN LIVE ON WEEKENDS!
Latest Videos
Upcoming Shows

Paul Mullie

Writer, Stargate
Saturday December 10 @ 12 PM PT / 3 PM ET

Dean Aylesworth

"Anubis" in Stargate SG-1's "Reckoning"
Saturday December 17 @ 11 AM PT / 2 PM ET

Stargate Trivia

Join LIVE and participate in the chat!
Saturday December 17 @ 1 PM PT / 4 PM ET

'Brief Candle' & 'Thor's Hammer'

Sunday December 18 @ 10 AM PT

'The Torment of Tantalus' & 'Bloodlines'

Sunday January 8 @ 10 AM PT

'Fire and Water' & 'Hathor'

Sunday January 15 @ 10 AM PT

'Singularity' & 'Cor-Ai'

Sunday January 22 @ 10 AM PT
Now I'm thinking about a nice turkey sandwich.
""
Maj. John Sheppard